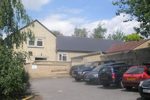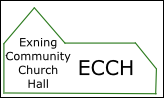 Exning Community Church Hall
This page will be used to advertise future "art" events in ECCH.
Photos of previous events
Art School – April 2016 (Photos: Courtesy of Philippa Hadley-Coates)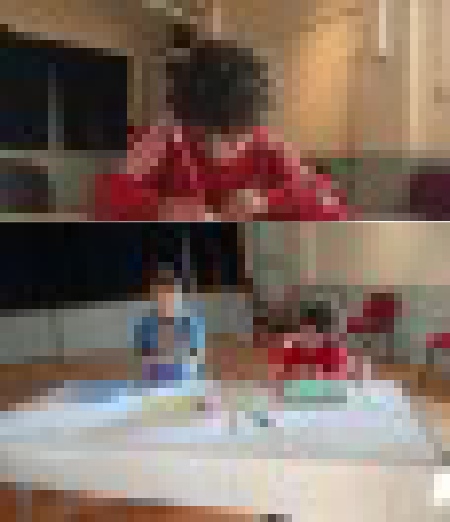 For more information or to book a place contact Philippa by email or 07742-153746


https://www.facebook.com/artschoolexning/
Call/Email/Pm for more info and to book.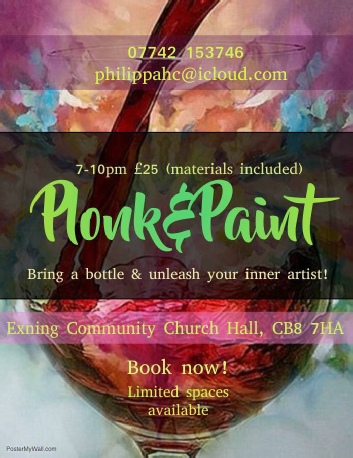 We have a few Plonk&Paint nights booked for the following few months, have a look at your diaries and see if you're free to come and join in!
£25 pp (all materials included)
New dates are as follows:
September 21st
October 19th
November 23rd
December 14th
Enjoy a fun and relaxed evening of painting, chatting and drinking. No experience necessary - I'll guide you through creating your own original work of art. Just bring yourselves, your mates, a bottle of plonk or two and great sense of humour! You never know, you may discover hidden talents…
Exning Community Church Hall 7-10pm.