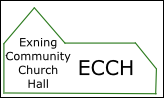 Exning Community Church Hall

© Copyright Exning Community Church Hall Committee of PCC of Exning with Landwade
Information and Bookings: exningchurchhall@gmail.com Phone: 07516-438133

Murder Mystery 2018 – "MacDeath"
On Saturday January 27, 2018 we held the Murder Mystery "MacDeath "
UNDER CONSTRUCTION
The play was set in a retirement home where the residents are performing "the Scottish Play"
We obviously don't want the say too much in case you may see it at another location…..but here are some pictures of the evening……….
In Act 4 the perpetrator is exposed and arrested
But we can't tell you "Who Did It?" ….it might spoil it…
Act one was acted as Macbeth
Until the shock announcement that the stabbing scene was for real and the actor playing "King Duncan" has been stabbed for real and was dead
Everybody had a motive for seeing him dead!
The Police arrive in the form of a Detective Inspector – complete with notebook.
Between Acts we had the opportunity to "interview" each cast member
All through the play, there was humour – causing mirth in the audience
A few pictures about the event itself……tables for teams of 4 to 8 laid out for the meal.
Buffet table for desserts